Abous us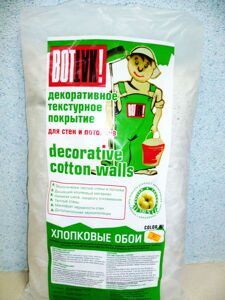 Decomir (Thailand) Company Limited is one of few manufactures in the world for 100 % Cotton wall coating and covering. We always believe in the the production of environmentally friendly cotton texture coatings under our trusted brand in Russia "Vottak!". We start working in Russian market since 1999 and we are successfully operating additional production line in Bangkok, Thailand for growing export markets. More than 16 years our Decomir Group Companies have accumulated a lot of experience in the production of cotton wall coating. Our manufacturing base Decomir (Thailand) Co., Ltd. is located directly next to the world's major suppliers of raw cotton. This allows us to control the price of cotton wall plaster below market price, while providing 100% pure organic cotton covering for walls and ceilings! We dedicate our products for those who appreciate 100% cotton, not synthetic clothes, for those who surround themselves and their loved ones at home with "green" eco-friendly buildiling materials. Pure cotton fiber might looks plain on the wall rather than synthetic fibers based on oil origin, but it's 100% ecological, pleasant, soft and warm to the touch! Walls that "breath"! Synthetic products can't be declared as "green" products, they might look nice but they are far from environmentally friendly!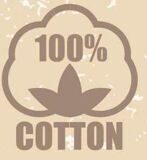 At the moment, we can offer our customers the widest choice of 100% cotton covering for walls - more than 60 color shades and we can design any colors individually on request.

Cotton wall coating "Vottak" is modern decorative building material, natural and organic coating (cotton wall coat) for walls and ceilings, made of pure cotton fibers with the addition of cellulose and minerals.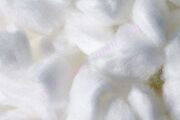 The main advantages of cotton wall plaster "Vottak":
Environmental friendy. It is the number one! As cotton coating is made from natural eco-friendly components, they do not stand out in the premises of harmful substances. Our liquid wallpaper does not cause allergies, irritation, no harm to your hands skin. This is pure cotton!

Good antistatic properties: cotton walls do not attract and do not accumulate dust, do not absorb odors, which is very important for people suffering from osmotic diseases;

Walls are "breathable". Additionally after appropriate surface treatments have anti-fungal properties;

Good heat and sound insulation. Cotton wall coating also provide excellent fire safety.

Wallpaper resistant to UV rays, they did not lose their color;

The durability. Service life: more than 10 years;

This is a good product to eliminate small cracks and defects in the walls. Cotton coating can be applied to any curved surface (arches, beams, columns);

Easy repair after accidental damage of surface

The surface is uniform and smooth, without joints and seams;

The simplicity and speed of application

Comfortable working with the material: no smell, no dust

Thanks to the elasticity of the material even in case of shrinkage of new home on the walls it will not be noticeable cracks. Thanks to plasticity, its easy to decorate the columns, arches, and other architectural forms with natural cotton wall coat.